Master Goldsmith
I am a master-goldsmith working out of my own design studio, having started my business D. Law Jewelry Designs since 1988.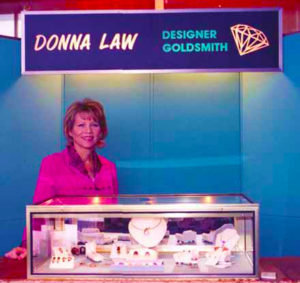 I specialize in creating custom-made fine jewelry. Many of my pieces are one-of-a-kind…insuring they have their own identity and Spirit, just like the person who wears them.
I usually begin by focusing my attention on the gemstone for which I want to design. As I begin to resonate with it… I listen…I get in touch with what I feel and how I think the stones want to be expressed…either in a ring, pendant, earrings, etc.
I try to get inside the mind of the person who will eventually wear my jewelry and get a sense of how they will relate to it. I get my inspiration from all different sources: art, nature, architecture, etc.
Creating A Custom Piece
When I am creating a Custom piece….. I listen to my customers and together we outline a concept for the design and I then draw sketches. I think of myself as sort of a chameleon in a sense. As I begin to connect with them on a more personal level I get a sense for what they are trying to express about themselves and wish to validate.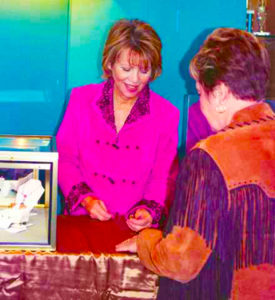 So when I'm designing for someone I feel they are helping me to co-create and communicate artistically and it really becomes a process…. unfolding as I enter the different stages of creating the piece.
How I Design
I do all my own work from the design, detailed drawings, alloying the gold, carving wax models and casting or forming and soldering the metals to complex stone setting. I enjoy working with all precious and semi-precious gemstones, metals and techniques.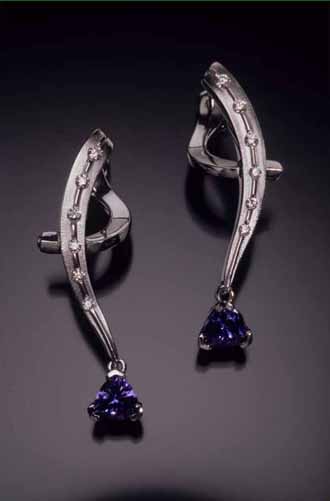 I'm not intimidated by the degree of value or rarity of the gems with which I work. I've designed and made numerous commissioned pieces for jewelry stores and galleries over the years valuing up into the six figure range each.  
Please Note
I strive to utilize more unconventional ways of setting stones, combining colors and shapes and techniques in my designs which sets them apart from the easier, mass produced, commercially made jewelry on the market. I think that is what gives my designs an edge.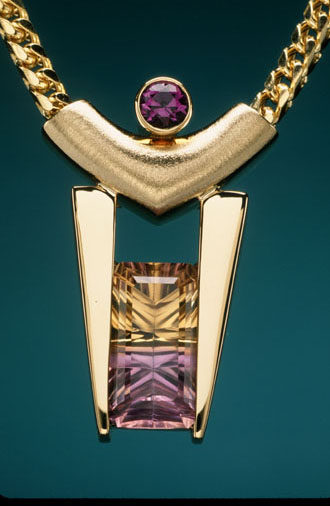 "My goal is to create well-composed pieces of jewelry which artistically might express or reveal an aspect of one's self……..their personality, confidence, professionalism, sophistication, and sense of style, whether it be hip, western, chic, etc."